CATL 280Ah LiFePO4 Prismatic Battery Cells
$584.00
Note: The price for 4pcs. For pricing on larger quantities and optimizations, please contact us.
High Quality:100%Grade A,high quality CATL 3.2V 280Ah battery cells with original CATL QR code.
Long Lifetime: Each lifepo4 battery cell is rated 280Ah capacity and with high consistency. These batteries offer nearly double the run time.
New Inside Structure: We start with new technology, utilizing an internal lamination structure, keeping batteries from bulging when it is full of power, no leaking problem as well. Ensuring your safety and protection for daily uses.
Wide Appliaction:CATL 3.2V 280Ah battery cells can be used in a variety of applications, including energy storage systems, electric vehicles, backup power systems, and other high-capacity battery applications. For example, the battery could be used to store solar energy for later use, power an electric vehicle, or provide backup power in the event of a power outage.
Easy Installing and Green Friendly:One CATL 280Ah LiFePO4 Cell will come with one set busbar, bolt, and washer for free.Easy to enjoy green energy.
Description
| | |
| --- | --- |
| Item | Performance |
| Brand | CATL |
| Battery Model | CB310 |
| Cell Grade | Brand New Grade A Cell |
| Chemistry | Lithium Iron Phosphate (LiFePO4 or LFP) |
| Nominal Capacity | 280Ah |
| Nominal Voltage | 3.2V |
| Operational Voltage | 2.5V-3.65V |
| AC Impedance Resistance | ≤0.17±0.05mΩ |
| Weight | 5.34±0.3kg |
| Dimensions (mm) | 207.2*173.9*71.7±0.8mm |
| Cycle Life | ≥6000 cycles |
| Typical Energy | 896Wh |
| Rest SOC | ≥5% |
| Terminal | M6 Laser Welding Stud |
| Residual Capacity Loss | Per month ≤3.0% |
| Charging Temperature | -20℃~65℃ |
| Storage Temperature | -30℃~65℃ |
Product Feature
Highly automated production equipment to ensure battery consistency.
Square aluminum shell structure, high-precision explosion-proof valve design, good safety performance.
Low internal resistance, high discharge rate, and stable discharge platform.
Green environment, ISO14000 approval, products meet GB and UN criteria, and ROHS compliant.
Long cycle life.
Product Application And Connection
Electric vehicle,Electric bikes,Scooters,Boats, Submarines, Golf carts, Communications, Energy storage, Lntelligent network, Etc.
DIY Suggestion

What's In Your Box?

NOTE!
1. One CATL 280Ah LiFePO4 Prismatic Cell will come with one set busbar, bolt, and washer for free. (e.g. 4 Cells will come with 4 pcs(busbars + bolts + washers) .
2. Each cell shall be used under the strict monitor, control, and protection by the BMS.
3. Before the first use, always charge the cells to full voltage.
4. We will match (capacity, voltage, resistance) all cells before delivery.
5. The battery is suitable for DIY lovers with experience.
FAQs
Q: I will be housing these in my current battery compartment under my RV stairs. this is an open-air area. what do you recommend for housing these cells?
A: Be sure they are mounted in an area where the temperature will be between 32 and 100 degrees F.
Q: Can these LiFePO4 Prismatic batteries be charged in a series or does each cell need to be regulated at 3.65?
A: Hello, you can charge in series, but you'd better use a lithium iron phosphate special charger.
Q: The charging temperature is shown in the specs as -20℃ to +60℃. Can these cells actually be charged when below freezing without damage?
A: No. They can be used (ie discharged) below freezing, but not charged. A good DMS (highly recommended) should prevent this.
Q: Are these LiFePO4 Prismatic batteries stable enough that you could put them into a wood case the same as you would in an already plastic-housed battery?
A:Hello, they are stable, we protect the items with thick bubble wrap, and the product will arrive at your address in perfect condition.
Q:Do you have BMS for these CATL 280Ah LiFePO4 Prismatic cells?
A:These cells do not contain BMS, but they contain free bus bars and bolts. If you need the BMS, you can browse our BMS products page
Advantages Of Lightning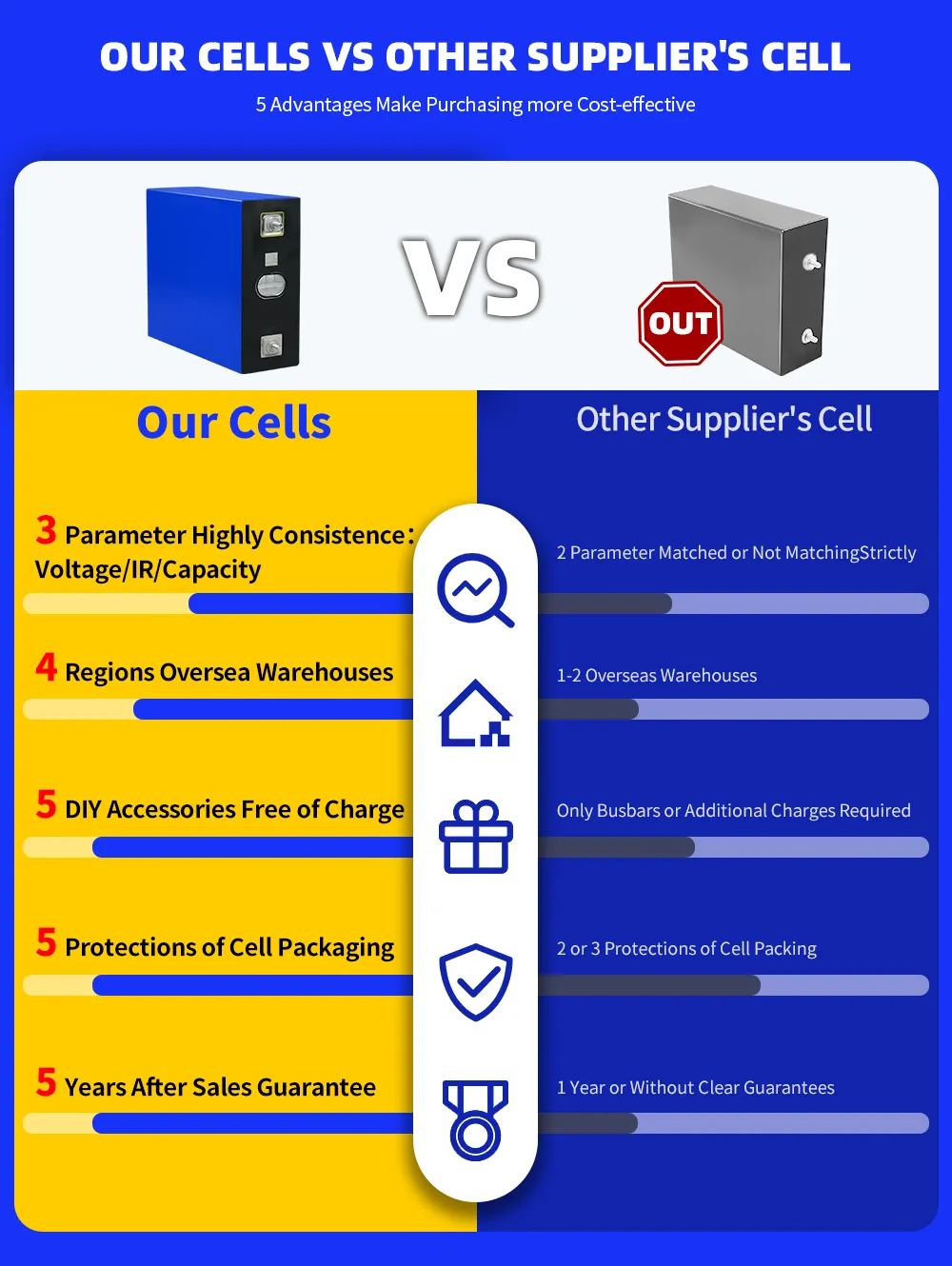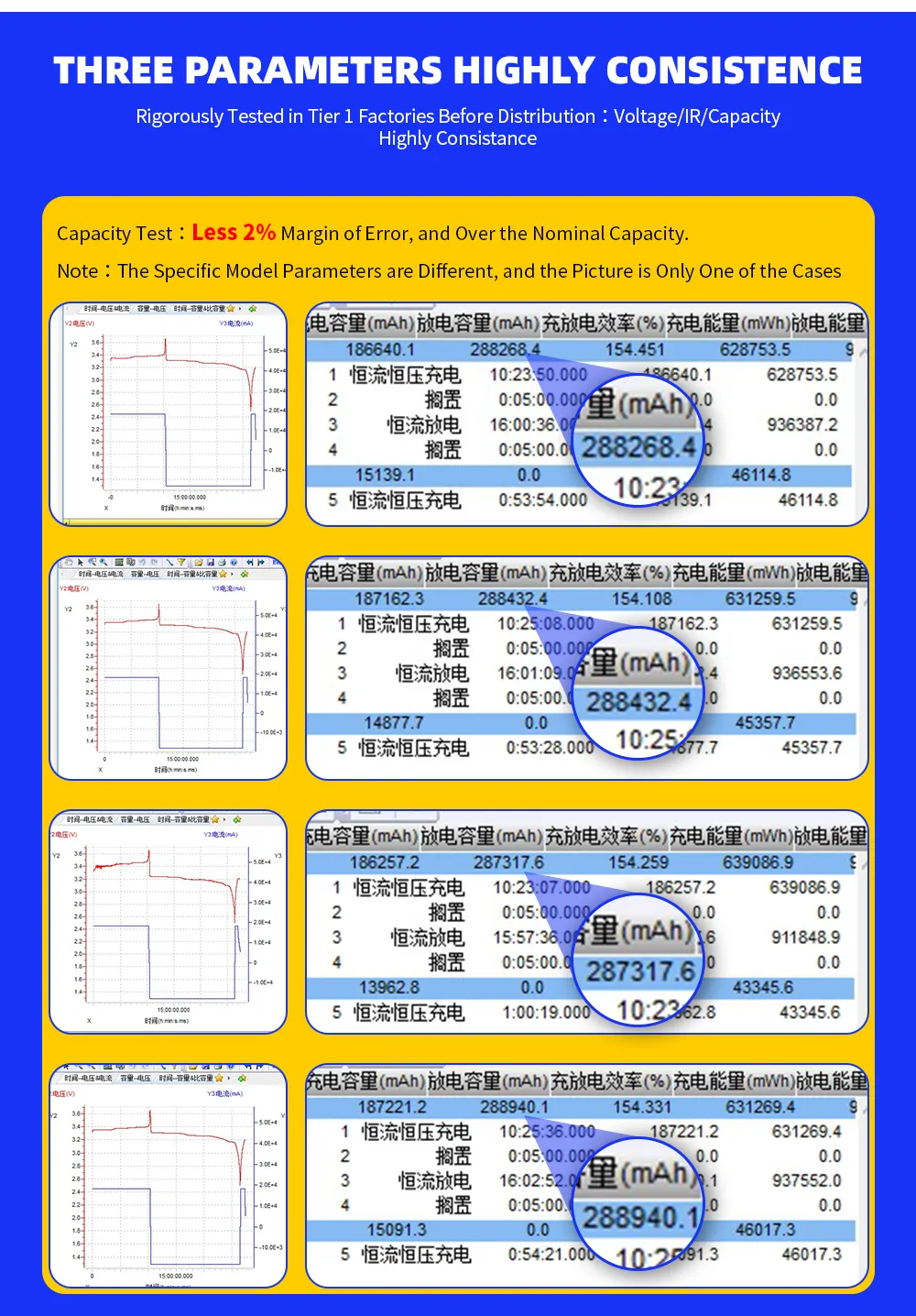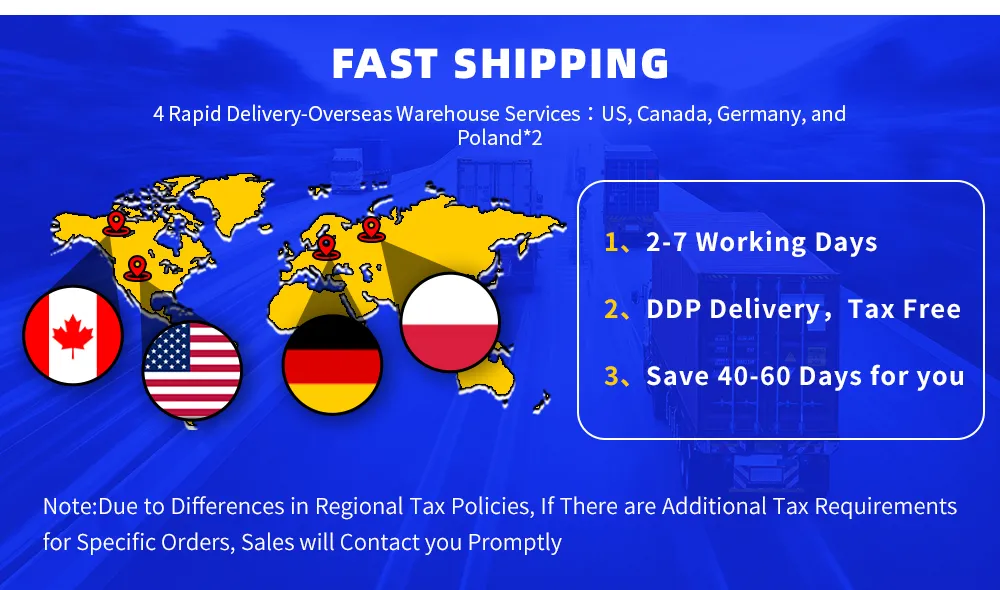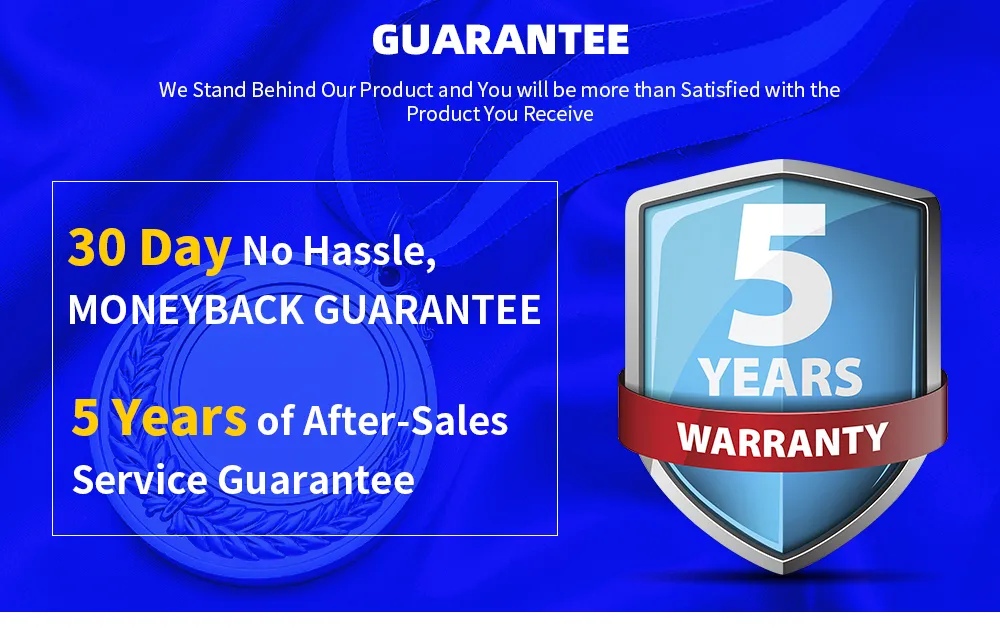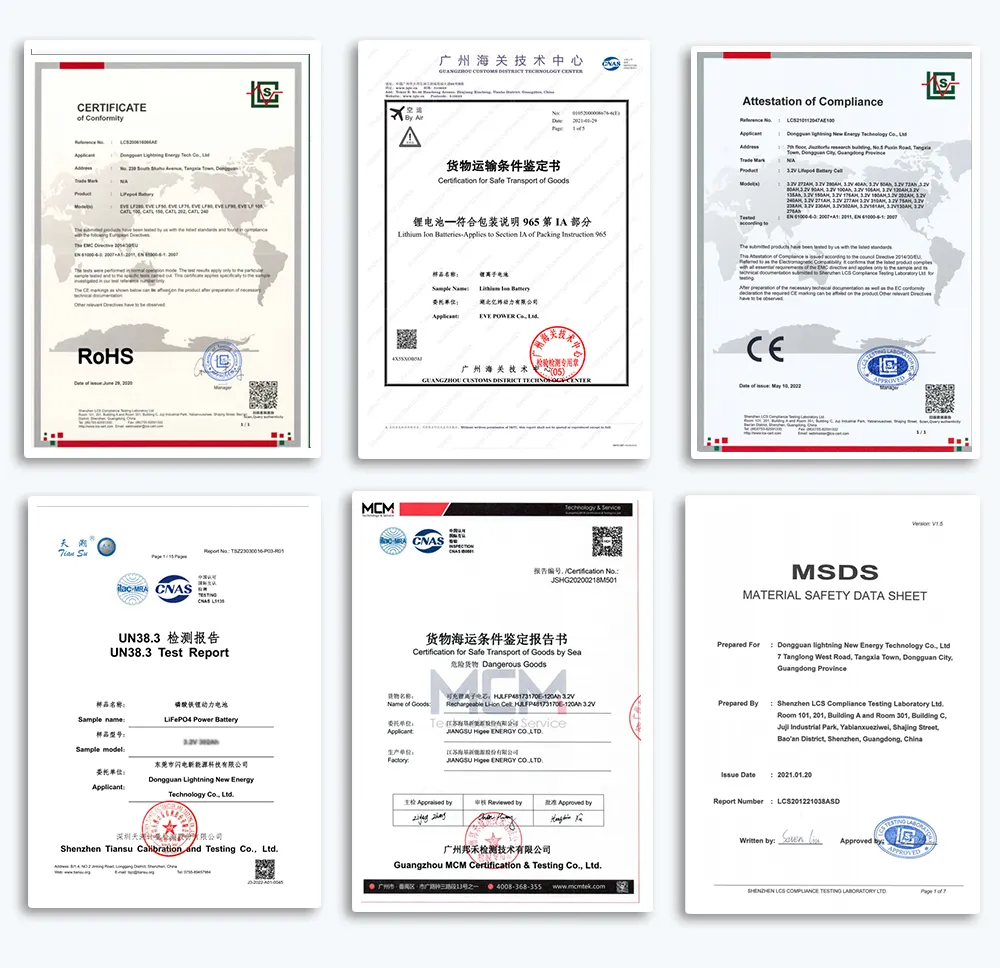 About Lightning