EVE 173Ah LiFePO4 Prismatic Battery Cells
$384.00
Note:

The price for a single product. For pricing on larger quantities and optimizations, please contact us.
100% Brand New Grade EVE 173Ah LiFePO4 Battery Cells
1.High Quality And Safety: Our 173Ah Prismatic LiFePO4 Batteries are produced by EVE. All batteries are equipped with a multi-protection safety system and assure protection of safety and battery use.
2.Consistency: We balance all LiFePO4 cells in order to ensure that the internal resistance, voltage, and capacity of the cell are in perfect agreement with each other and that they are balanced. This process is very necessary.
3.Easy To Assemble: EVE 173Ah LiFePO4 Battery Cells are easy to assemble and include the necessary LiFePO4 battery, screws, and accessories. Best choice for DIY enthusiasts.
4.Long lifespan: The EVE 3173Ah LiFePO4 prismatic battery cells have a long lifespan and can be cycled thousands of times, with a useful life of over 10 years.
5.Widely Applications: EVE 173Ah LiFePO4 Battery Cells for electric bicycles, motorcycle/scooter/ RV/caravan, solar and wind systems, UPS electric appliances power supply, golf trolley/carts power tools.
Description
| | |
| --- | --- |
| Item | Performance |
| Brand | EVE |
| Battery Model | LF173 |
| Cell Grade | Brand New Grade A Cell |
| Chemistry | Lithium Iron Phosphate(LiFePO4 or LFP) |
| Nominal Capacity | 173Ah |
| Operational Voltage | 2.5V – 3.65V |
| AC Impedance Resistance(1KHz) | ≤0.5mΩ |
| Weight | 3.25±0.1kg |
| Dimensions (mm) | 173.9*41*204.6±0.5mm |
| Terminal | M6 Laser Welding Stud |
| Cycle Performance | ≥3500 Cycles (Retention: ≥80%DOD) |
| Standard Charge and Discharge Charge/Discharge Current | 0.5C/0.5C |
| Standard Charge and Discharge Charge/Discharge Cut-off Voltage | 3.65V/2.5V |
| Continuous Charge/Discharge Current | 173A |
| Pulse Charge/Discharge Current(30s) | 2C/2C |
| Recommended SOC Window | 10%~90% |
| Charging Temperature | 0℃~60℃ |
| Discharging Temperature | -30℃~60℃ |
Product Feature
 Intelligent factory design, high-performance consistency;
Square aluminum shell structure, and high-precision explosion-proof valve, high safety performance;
 Low internal resistance, high discharge rate and stable discharge platform;
Long cycle life, the capacity retention ratio exceeds 80% after 3500 cycles at 1C/1C;
 Green, the product conforms to GB, UN and ROHS directive.
(Note: the above data are from EVE's laboratory)
Product Application And Connection
Electric vehicle, electric bikes, scooters, boats, submarines, golf carts, communications, energy storage, Intelligent network, etc.
DIY Suggestion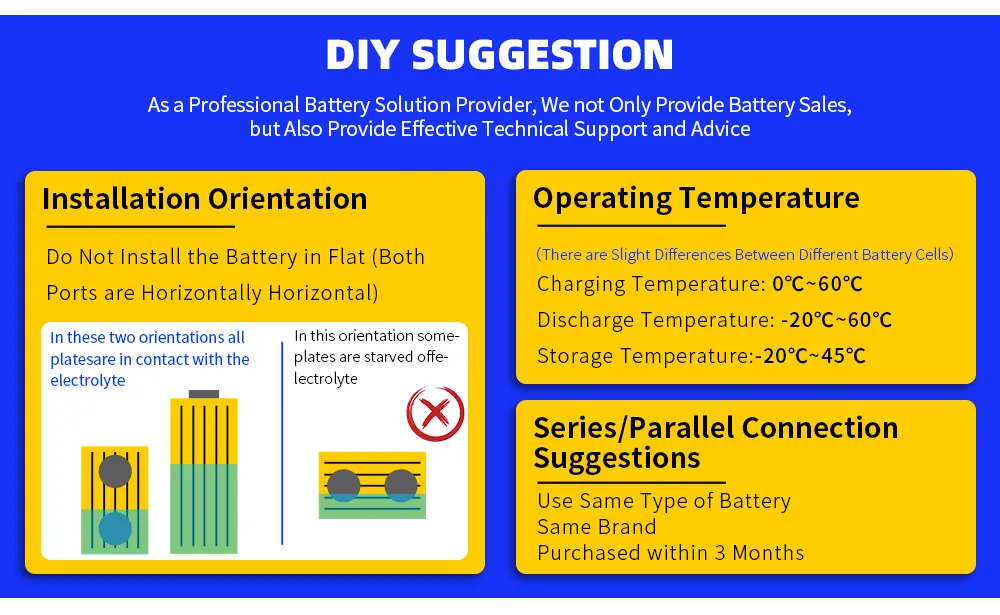 What's In Your Box?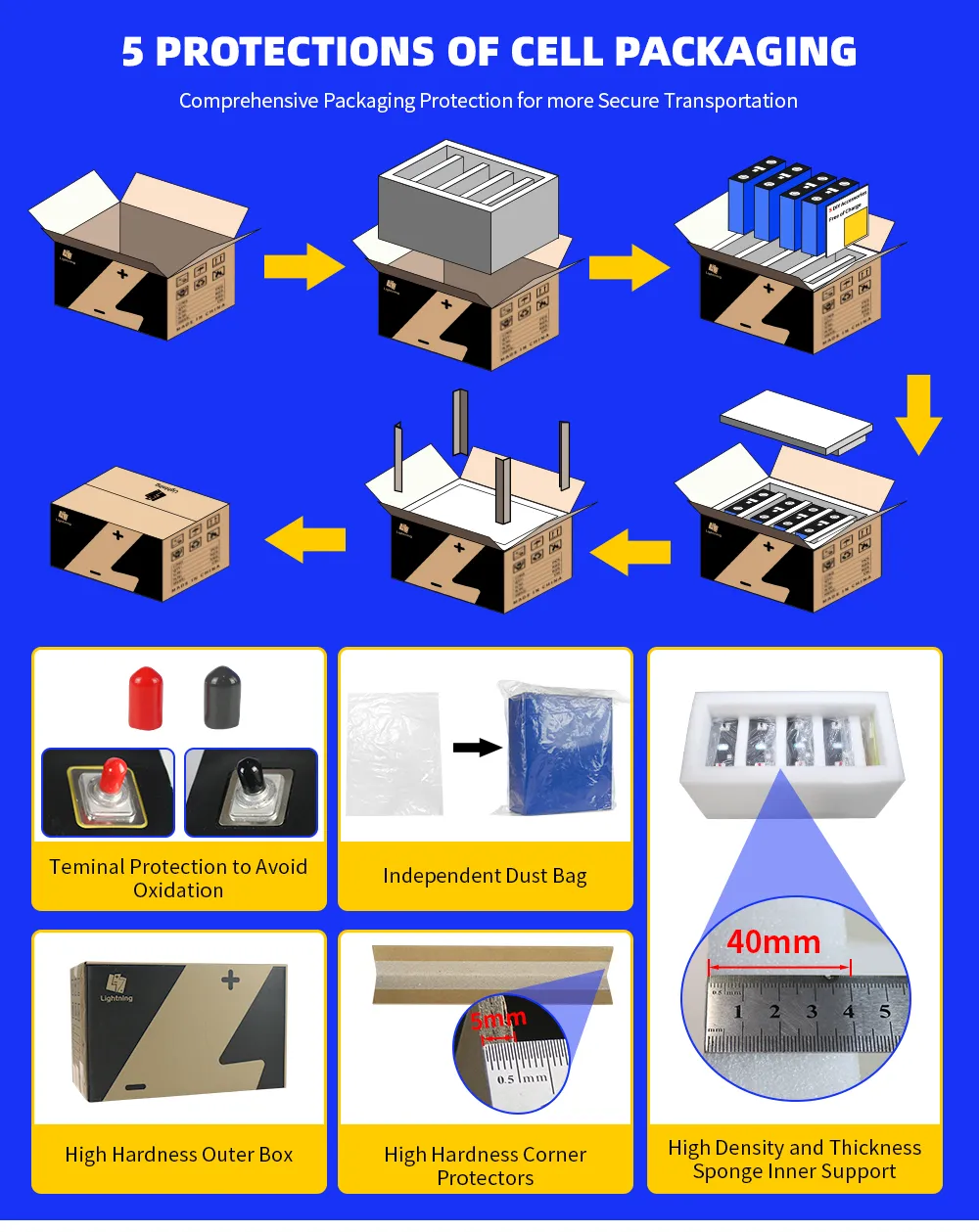 NOTE!
1. One Cell will come with one set busbar, bolt, and washer for free. (e.g. 4 Cells will come with 4 pcs(busbars + bolts + washers) .
2. Each cell shall be used under the strict monitor, control, and protection by the BMS.
3. Before the first use, always charge the cells to full voltage.
4. We will match (capacity, voltage, resistance) all cells before delivery.
5. The battery is suitable for DIY lovers with experience.
Advantages Of Lightning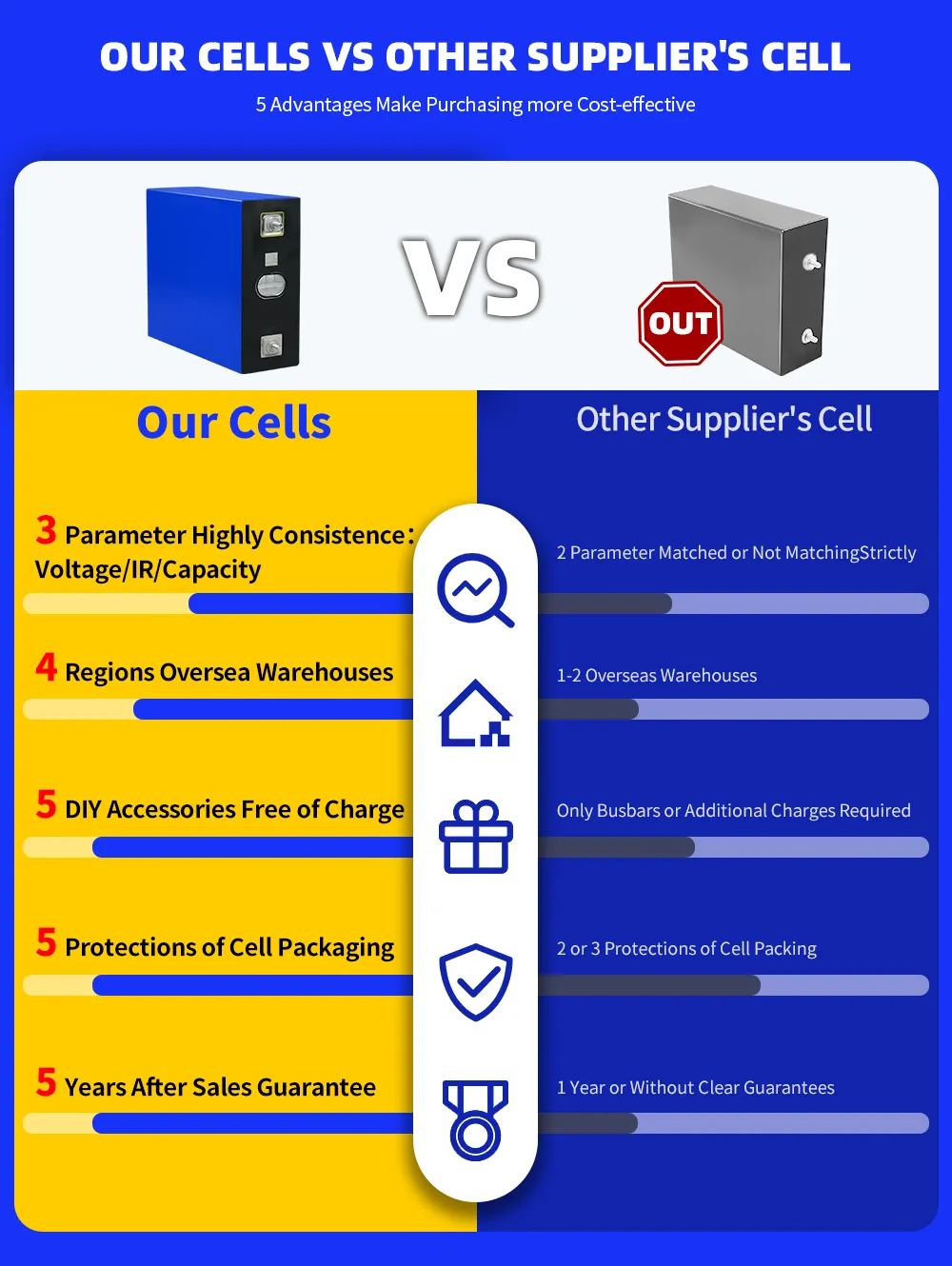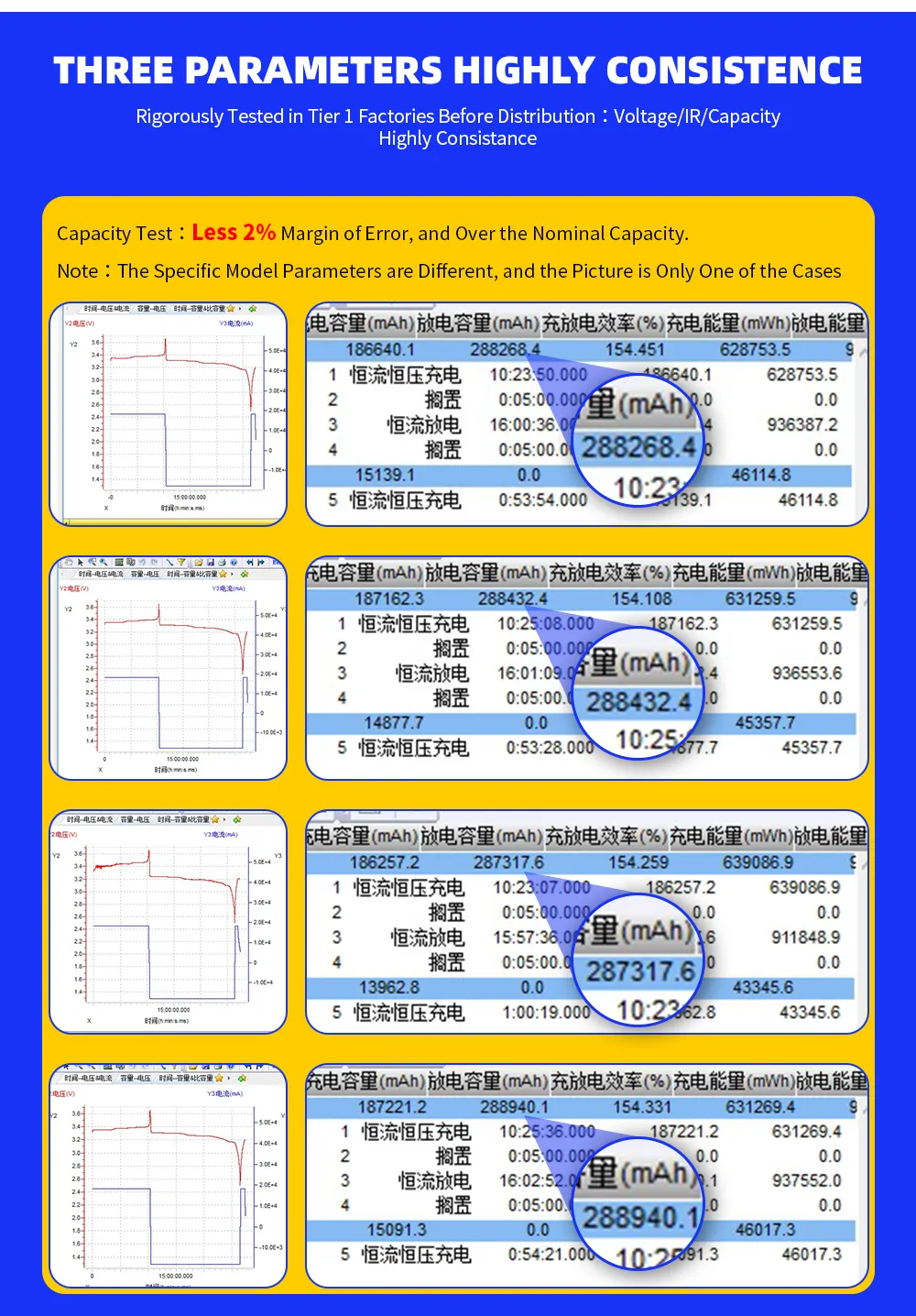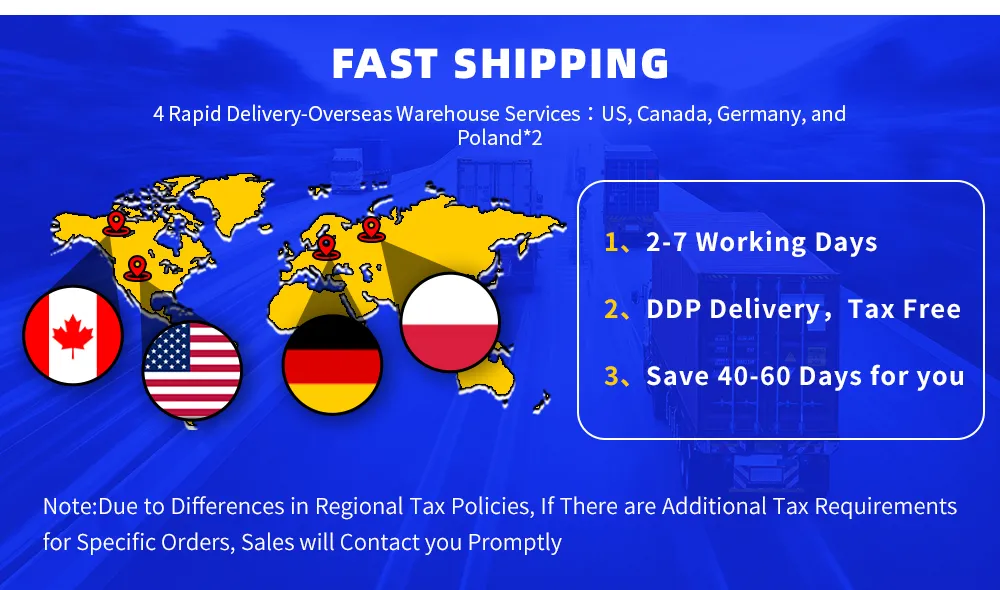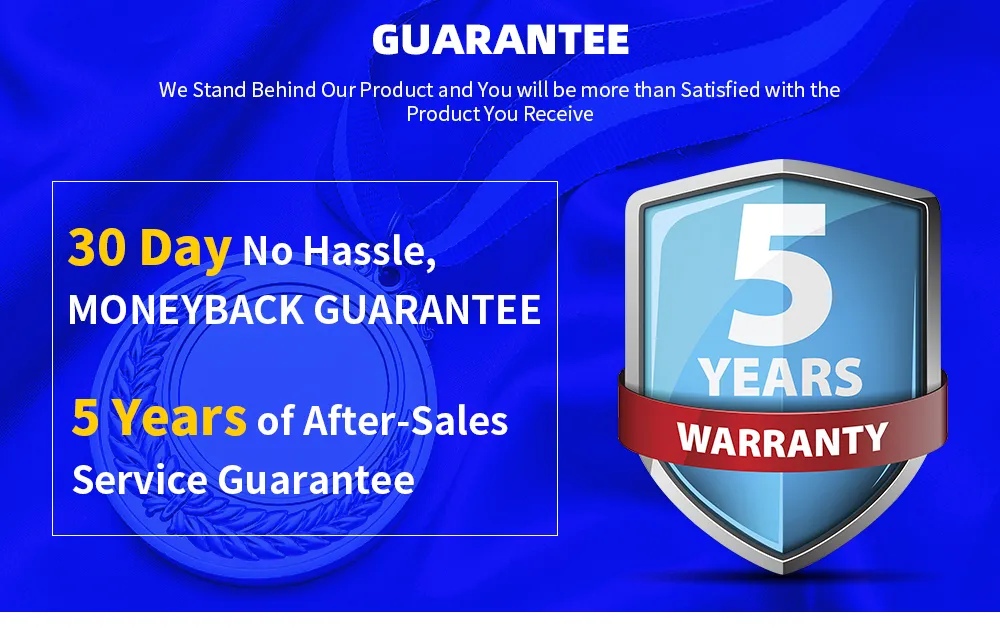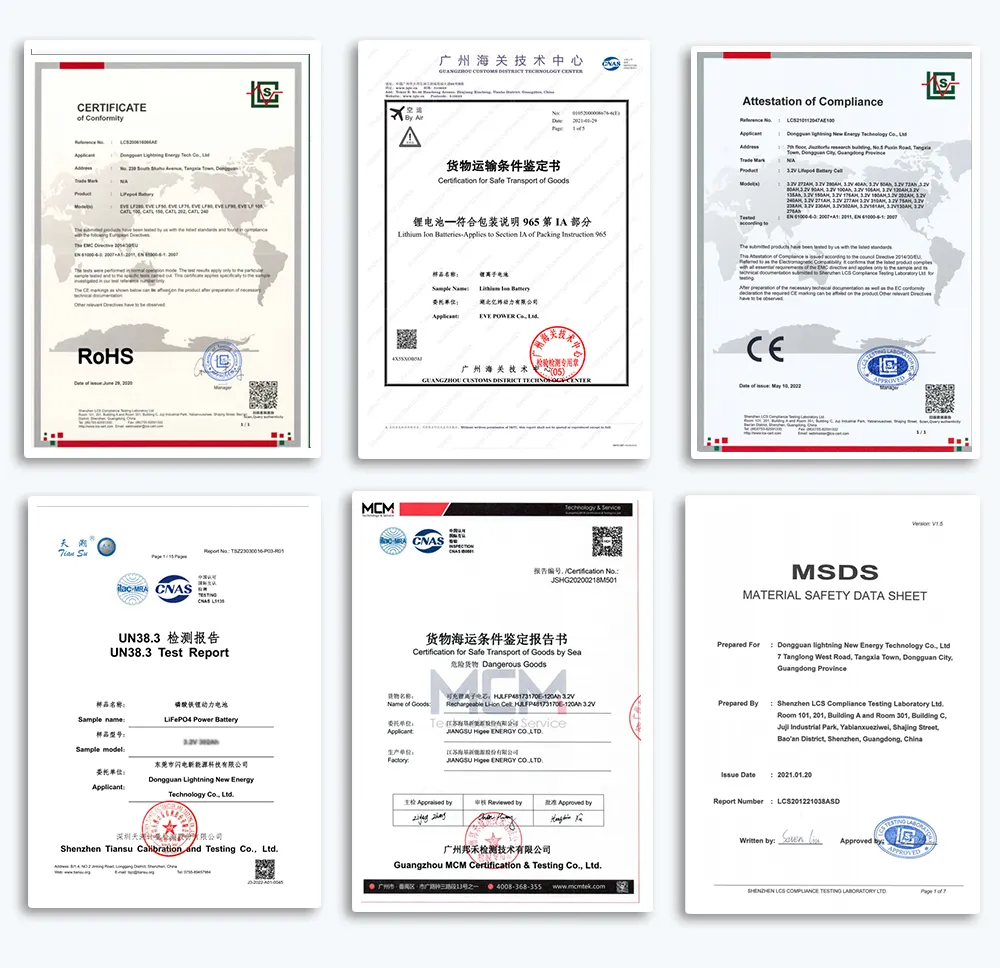 About Lightning