Ganfeng 100Ah LiFePO4 Prismatic Battery Cells
$208.00
Note: The price for 4pcs. For pricing on larger quantities and optimizations, please contact us.
100% Brand New Grade Ganfeng 100Ah LiFePO4 Prismatic Battery Cells
1.Consistency guaranteed: Our Ganfeng 100Ah LiFePO4 Prismatic Battery Cells are Grade A, brand new, and come with intact QR codes. We pair each battery with measured voltage and internal resistance to ensure exact matching of capacity and performance before leaving our factory. This process is crucial to facilitate easy assembly and optimal use.
2.Versatile applications: Our Ganfeng 100Ah LiFePO4 Prismatic Battery is suitable for a wide range of applications, including solar power storage, electric bicycles, motorcycles, scooters, RVs, marine and off-grid applications, golf trolleys, baby strollers, wind energy, caravans, backup systems, UPS, and LED lighting.
3.Safe and reliable: Our Ganfeng 100Ah LiFePO4 Prismatic Cell is the safest battery with excellent heat and chemical performance. It is safely sealed, leak-proof, and non-explosive. With over 3000 cycles, the battery can provide immediate discharge and dissipate energy efficiently.
4.Fast delivery: We test the voltage and internal resistance of each lithium rechargeable battery before packaging to ensure consistent quality. We package each battery in strong export cartons lined with foam plastics for added protection during transit. We have warehouses in the US, DE, Canada, and Poland, ensuring fast delivery within 5-7 days.
5.Satisfaction guaranteed:We stand behind the quality and performance of our REPT Ganfeng 100Ah LiFePO4 Prismatic Battery Cells. If you are not satisfied with your purchase, Contact our customer service team for prompt and courteous assistance.
| | |
| --- | --- |
| Item | Performance |
| Brand | Ganfeng |
| Battery Model | FFH4D3 |
| Cell Grade | Brand New Grade A Cell |
| Chemistry | Lithium Iron Phosphate (LiFePO4 or LFP) |
| Nominal Capacity | 100Ah |
| Nominal Voltage | 3.2V |
| Operational Voltage | 2.5V-3.65V |
| AC Impedance Resistance(1KHz) | ≤0.45mΩ |
| Weight | 2.2±0.3kg |
| Dimensions (mm) | 173.9*132.2*48±0.5mm |
| Terminal | M6 Screw Hole |
| Cycle Life | ≥3000 cycles (Retention: ≥80%DoD) |
| Charging Temperature | 0℃~55℃ |
| Storage Temperature | -20℃~55℃ |
| Residual Capacity loss | Per month≤3.5% |
Product Application
Electric vehicle, electric bikes, scooters, boats, submarines, golf carts, communications, energy storage, Intelligent network, etc.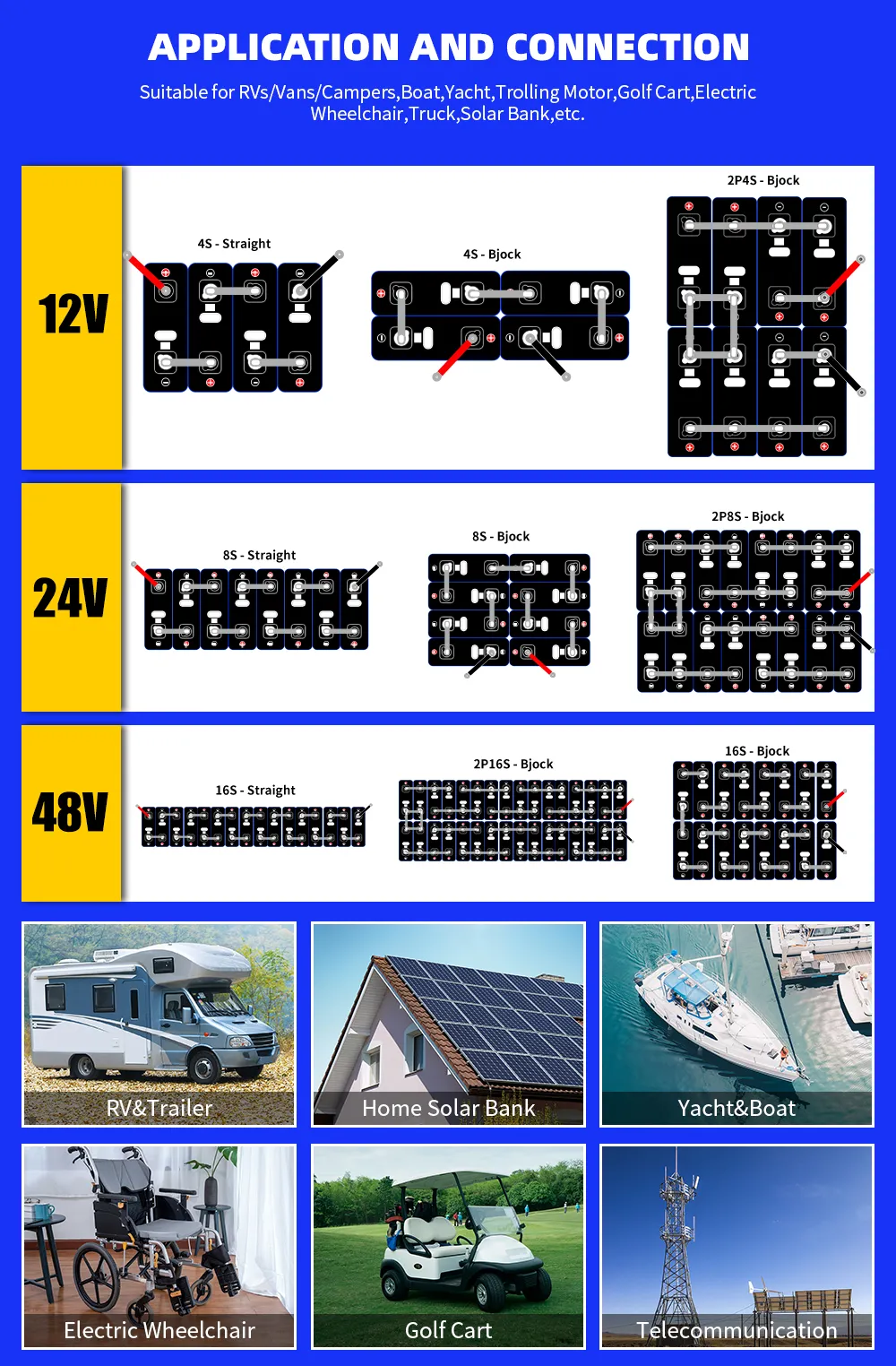 DIY Suggestion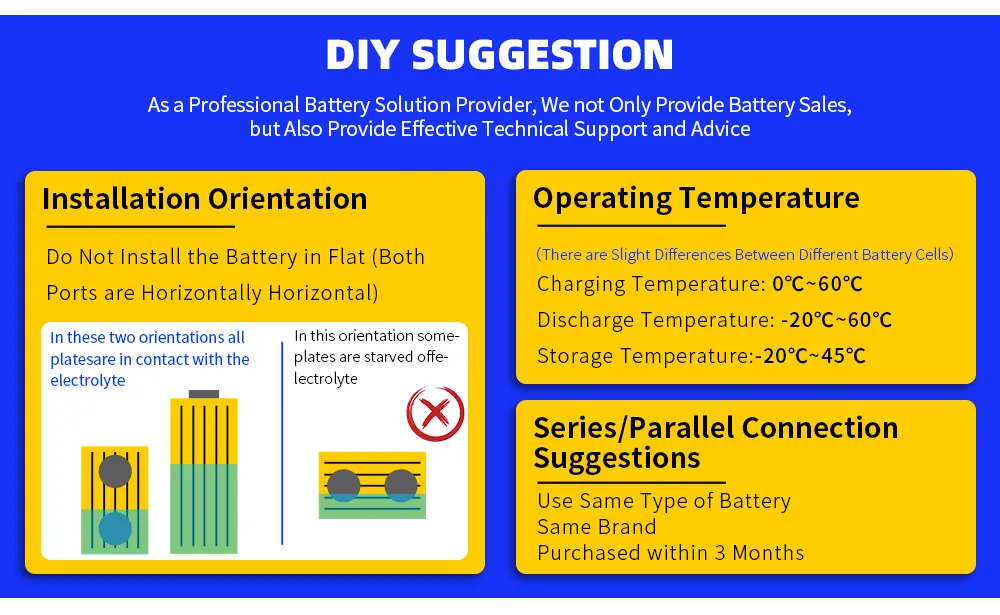 What's In Your Box?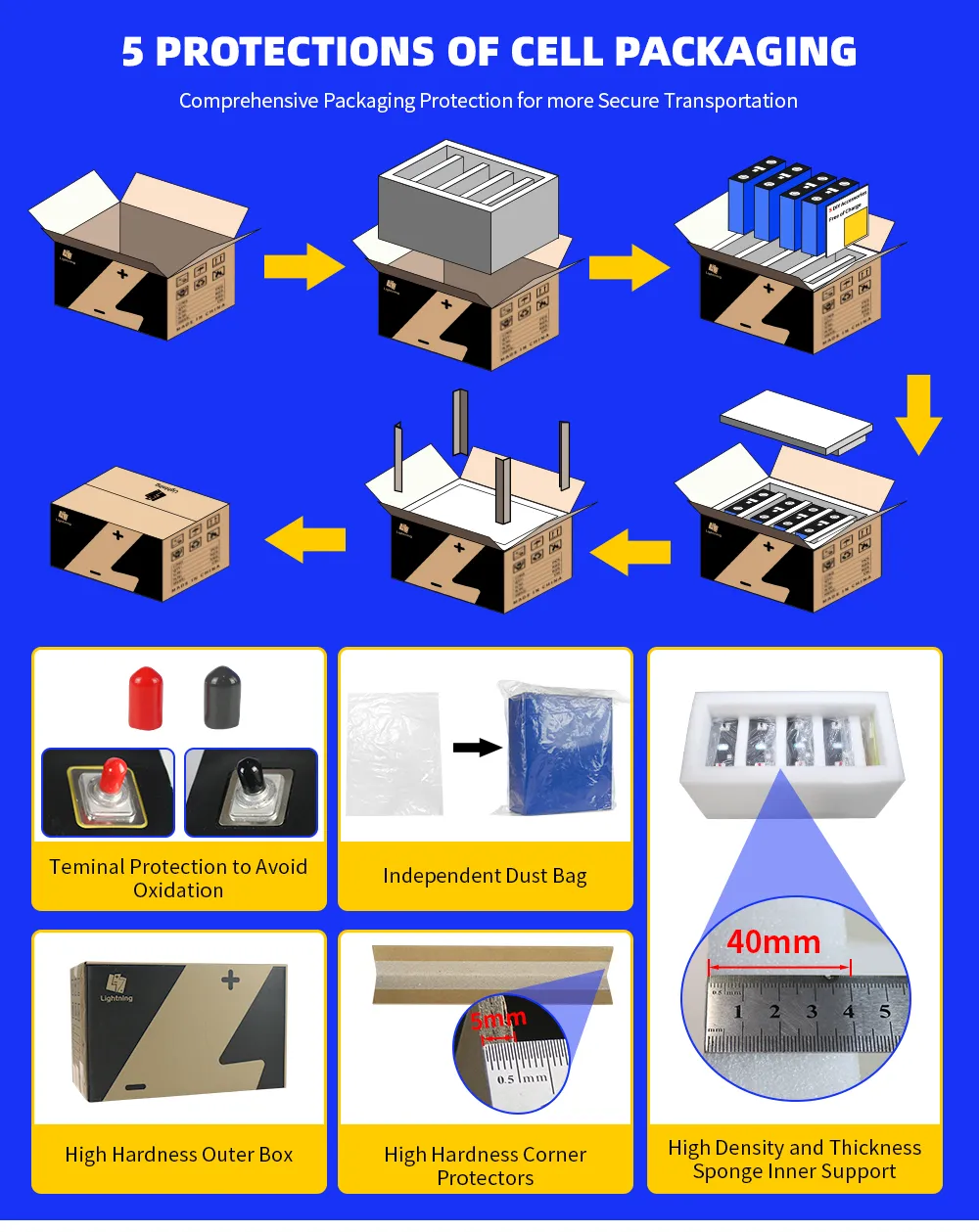 NOTE!
1. One Cell will come with one set busbar, bolt, and washer for free. (e.g. 4 Cells will come with 4 pcs(busbars + bolts + washers) .
2. Each cell shall be used under the strict monitor, control, and protection by the BMS.
3. Before the first use, always charge the cells to full voltage.
4. The battery is suitable for DIY lovers with experience.
FAQs
Why is the capacity of Ganfeng 100Ah LiFePO4 Prismatic Battery Cells insufficient or the cruising range reduced?

This may be due to reasons such as battery aging, improper charging and discharging, and long-term storage. Solutions include replacing the battery, using charging and discharging controllers correctly, and regularly charging and discharging the battery.
Why is the charging speed of Ganfeng 100Ah LiFePO4 Prismatic Battery Cells slow?


This may be due to reasons such as insufficient charger power, low battery voltage, and poor charging interface. It is recommended to replace the high-power charger, keep the battery voltage within the normal range, and clean the charging interface.
Why is the temperature of Ganfeng 100Ah LiFePO4 Prismatic Battery Cells too high? Will it explode? Are there any safety issues?


This may be due to reasons such as high internal resistance during charging and discharging, high temperature, and high external temperature. Please use low-impedance batteries, control the charging and discharging speed, and maintain a suitable ambient temperature. Our batteries are very safe and there is no need to worry about explosion issues.
Advantages Of Lightning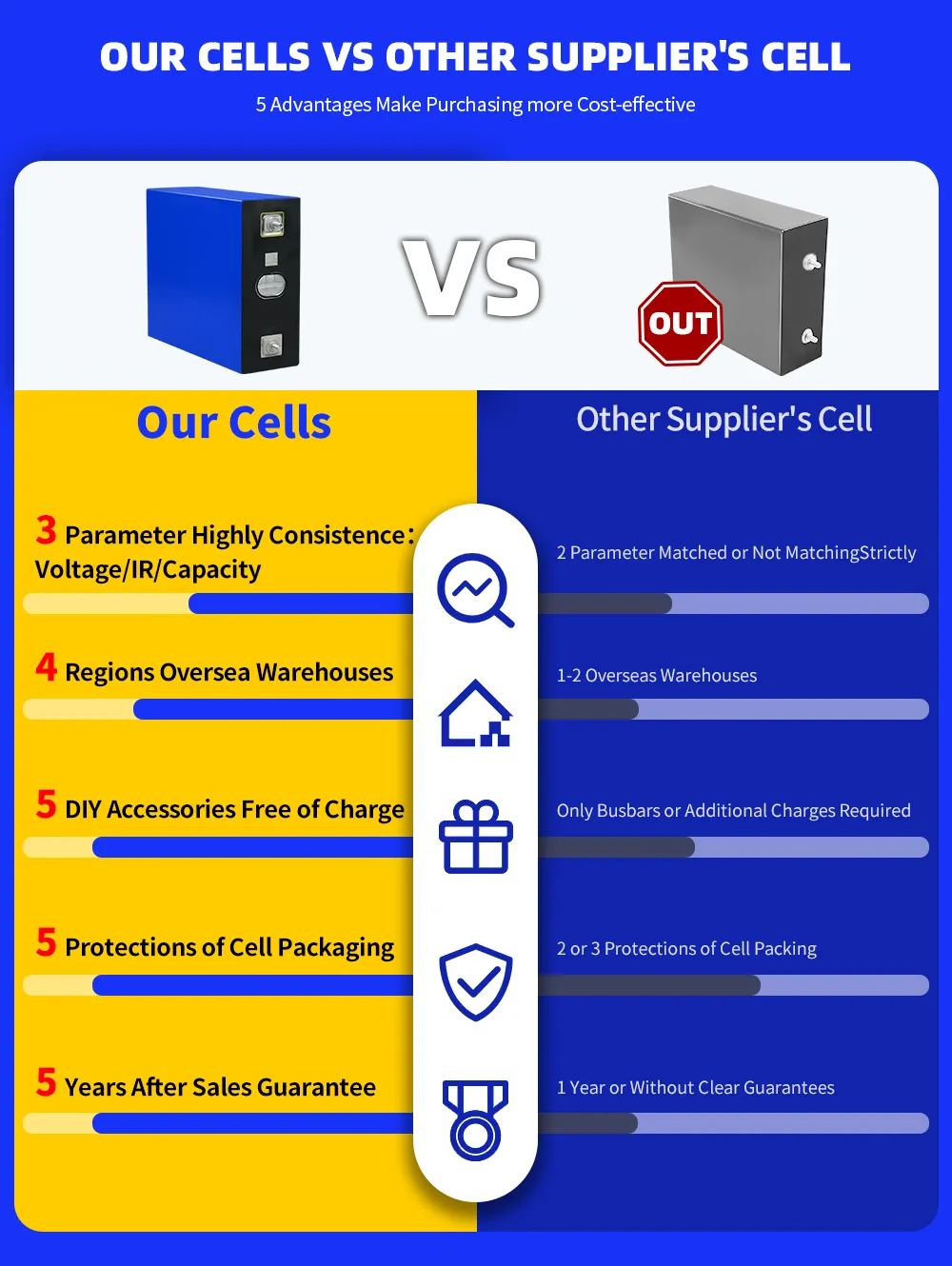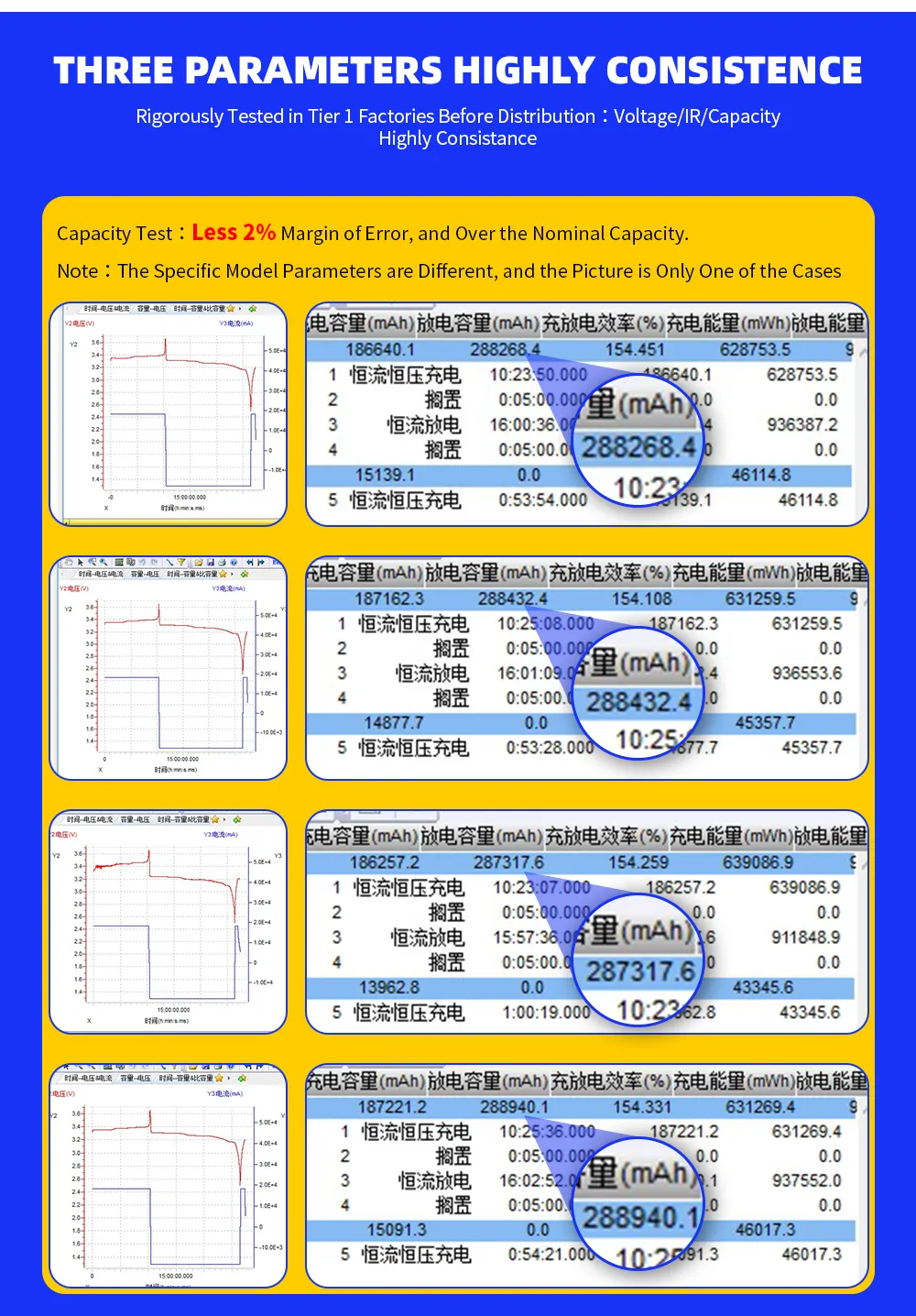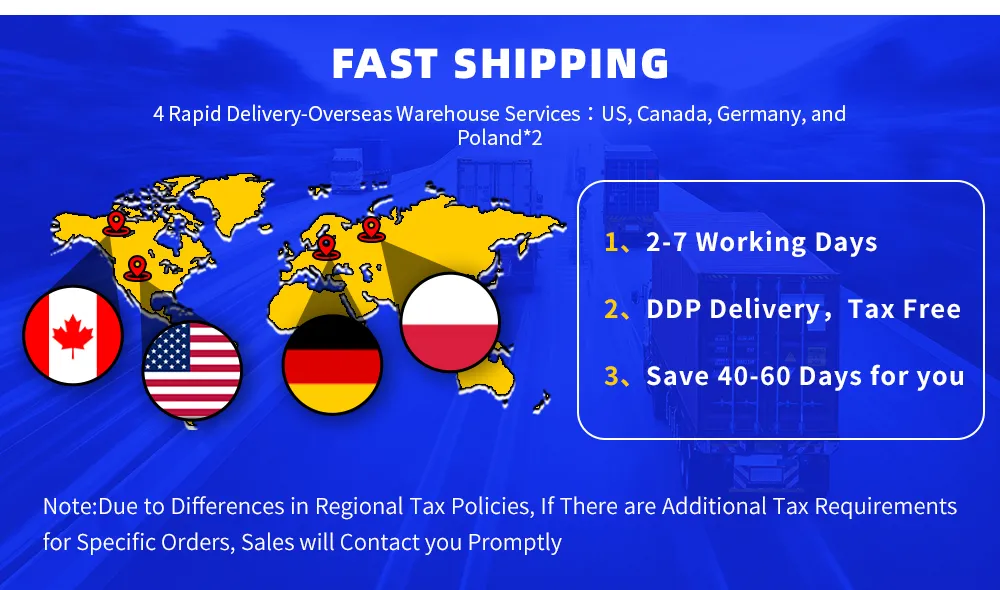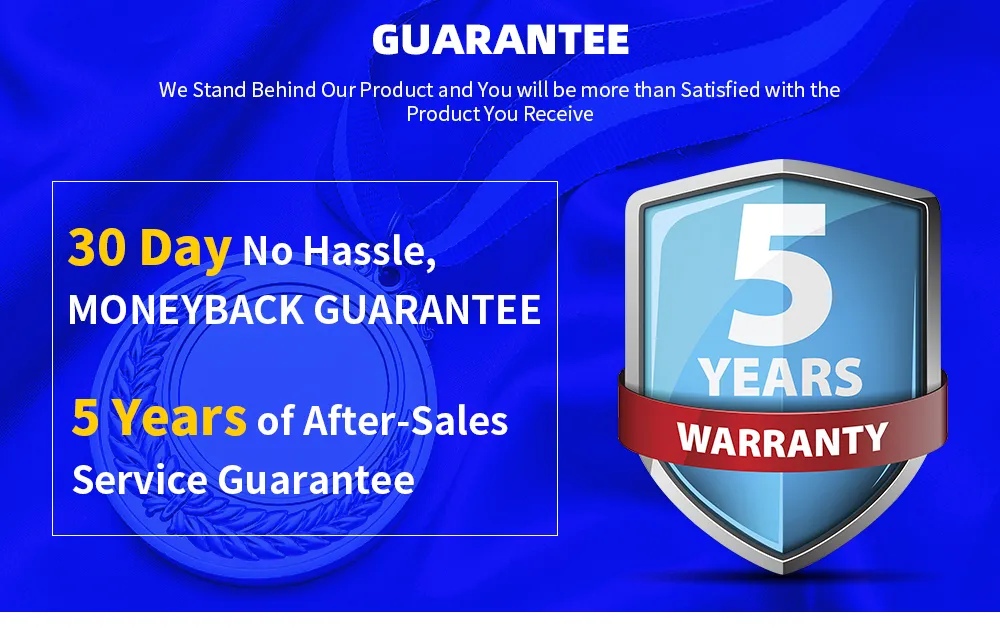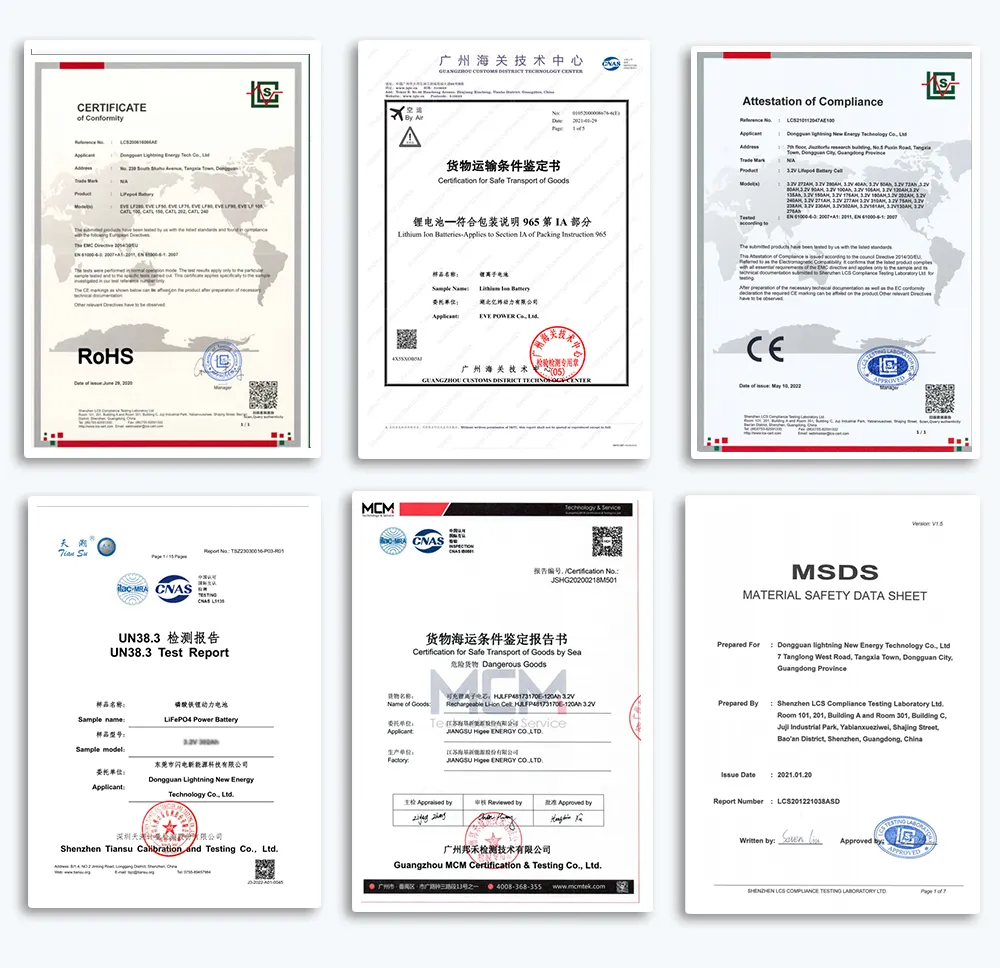 About Lightning