Lishen 190Ah LiFePO4 Prismatic Battery Cells
$460.00
Note: The price for 4pcs. For pricing on larger quantities and optimizations, please contact us.
100% Brand New Grade Lishen 190Ah LiFePO4 Battery Cells
1. High Quality: Our Lishen 190Ah LiFePO4 Prismatic Battery Cells meet the rated capacity. With advanced equipment and strict quality testing standard, trying to bring our customers the most cost-effective products. Using high production technology, LiFePO4 Battery has higher performance, can adapt to a variety of applications, and has better stability and tolerance in high-temperature discharging.
2. Longer Lifetime: Our Rechargeable LiFePO4 Prismatic Battery Cellsy provides 3500+ cycles. Lithium batteries can be fully discharged without risk and loss of future capacity as well. The stable chemical structure makes LiFePO4 battery not burn or explode even at high temperatures, short circuits, impact, and drop
3. Safety and Eco-friendly: To ensure your safety, we utilize an internal lamination structure, keeping LiFePO4 Batteries from bulging when it is full of power, with no leaking problem as well. Ensuring your safety and protection for daily use. Made from 100% safe, non-toxic, renewable energy, LiFePO4 Batteries last for more cycles. Our batteries are a kind of renewable, sustainable green energy batteries
4. Wide Use: Our Lishen 190Ah LiFePO4 Prismatic Cells can be used for Engine Start Battery, Electric Bicycle/Motorcycle/Scooter, Electric Tools, Backup Systems and UPS, Solar and Wind Energy Systems, Golf Trolley/Baby Stroller, RVs, Caravans, Flashlight LED Emergency Light, Camping, Floor Machine, Marine and so on
5. Fast Delivery And Best Service: Lithium Rechargeable Battery Voltage and Internal Resistance will be tested before packaging. Using strong export cartons, each case is lined with foam plastics in order to protect the goods. We also have warehouses in the US, DE, Canda, and Poland, it only needs to 5-7days for delivery. If you have any questions, we will respond to you as soon as possible
Description
| | |
| --- | --- |
| Item | Performance |
| Brand | Lishen |
| Battery Model | 190Ah |
| Cell Grade | Brand New Grade A Cell |
| Chemistry | Lithium Iron Phosphate (LiFePO4 or LFP) |
| Nominal Capacity | 190Ah |
| Nominal Voltage | 3.2V |
| Operational Voltage | 2.5V-3.65V |
| AC Impedance Resistance | ≤0.2±0.05mΩ |
| Weight | 3.95±0.1kg |
| Dimensions (mm) | 207.05*173.6*53.7±0.5mm |
| Terminal | M6 Laser Welding Stud |
| Cycle Life | ≥3500 Cycles |
| Charging Temperature | 0℃~60℃ |
| Storage Temperature | -35℃~60℃ |
Product Feature
Highly automated production equipment to ensure battery consistency.
Square aluminum shell structure, high-precision explosion-proof valve design, good safety performance.
Low internal resistance, high discharge rate, and stable discharge platform.
Green environment, ISO14000 approval, products meet GB and UN criteria, and ROHS compliant.
Long cycle life.
Product Application And Connection
RV, EV, E-Bikes, E-Truck, E-Forklift, E-Bus, scooters, E-Boats, submarines, golf trolley/carts, trolling Motor, off-gird solar energy storage, ESS, etc.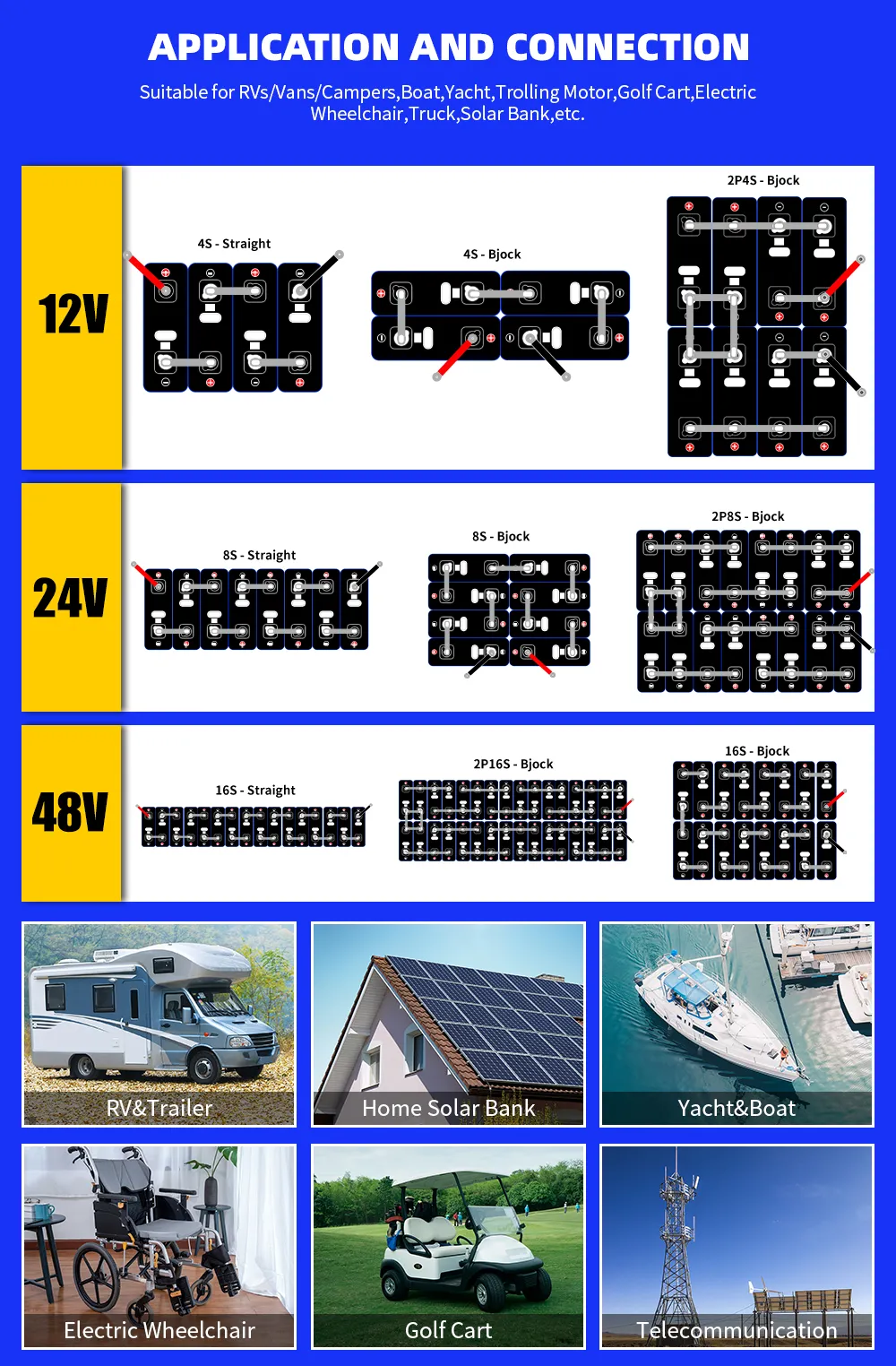 DIY Suggestion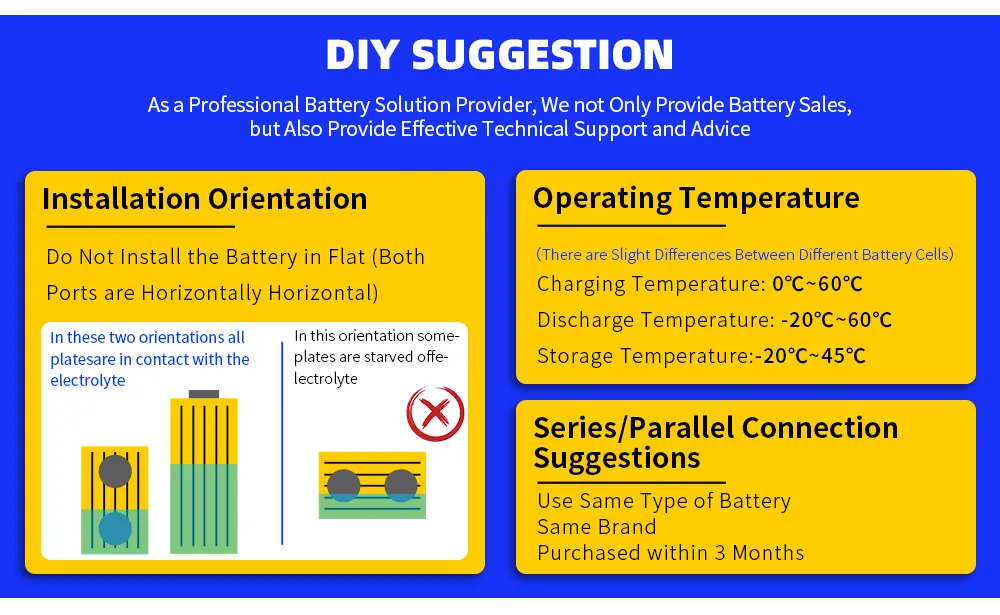 What's In Your Box?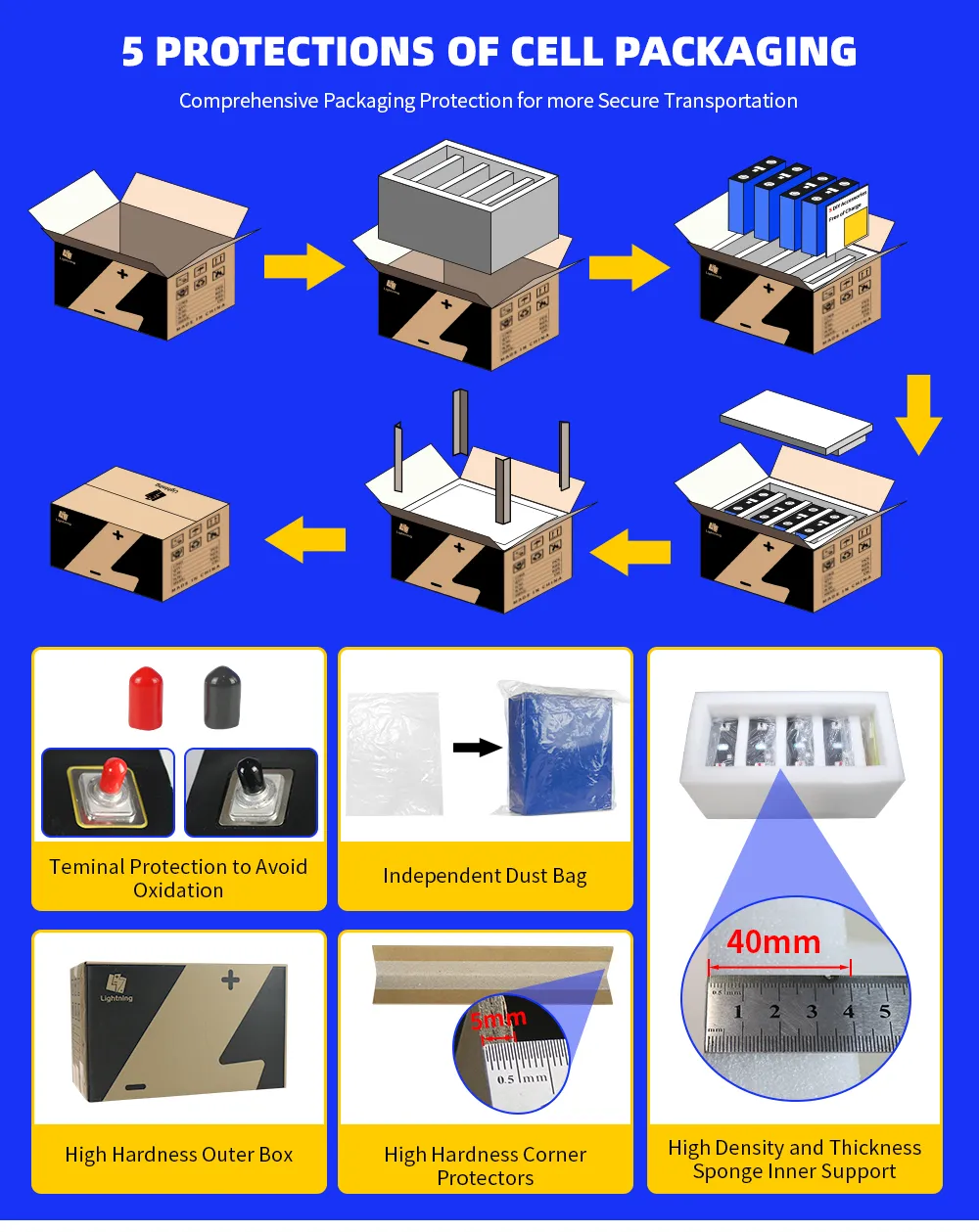 NOTE!
1. One Cell will come with one set busbar, bolt, and washer for free. (e.g. 4 Cells will come with 4 pcs(busbars + bolts + washers) .
2. Each cell shall be used under the strict monitor, control, and protection by the BMS.
3. Before the first use, always charge the cells to full voltage.
4. We will match (capacity, voltage, resistance) all cells before delivery.
5. The battery is suitable for DIY lovers with experience.
Advantages Of Lightning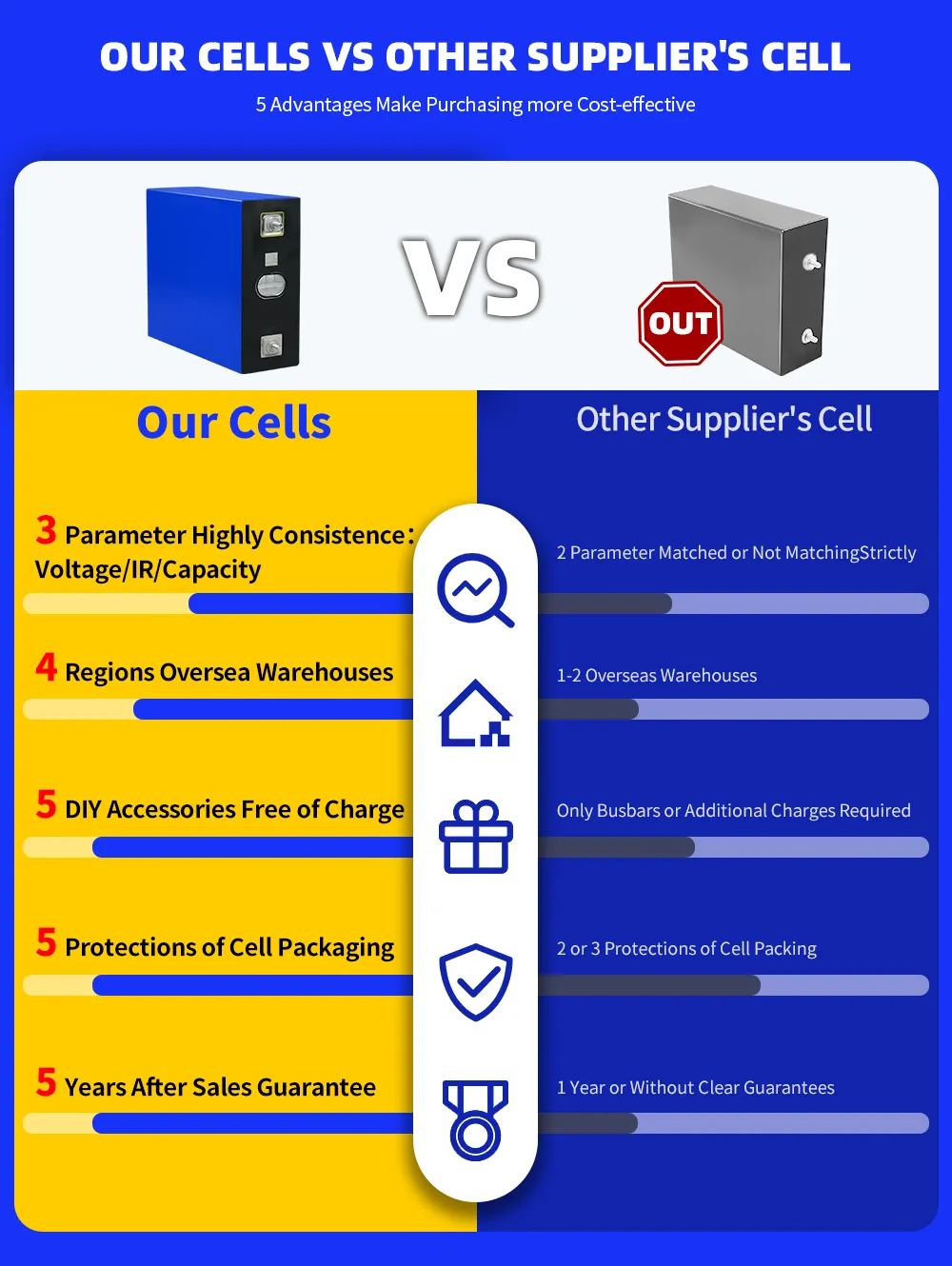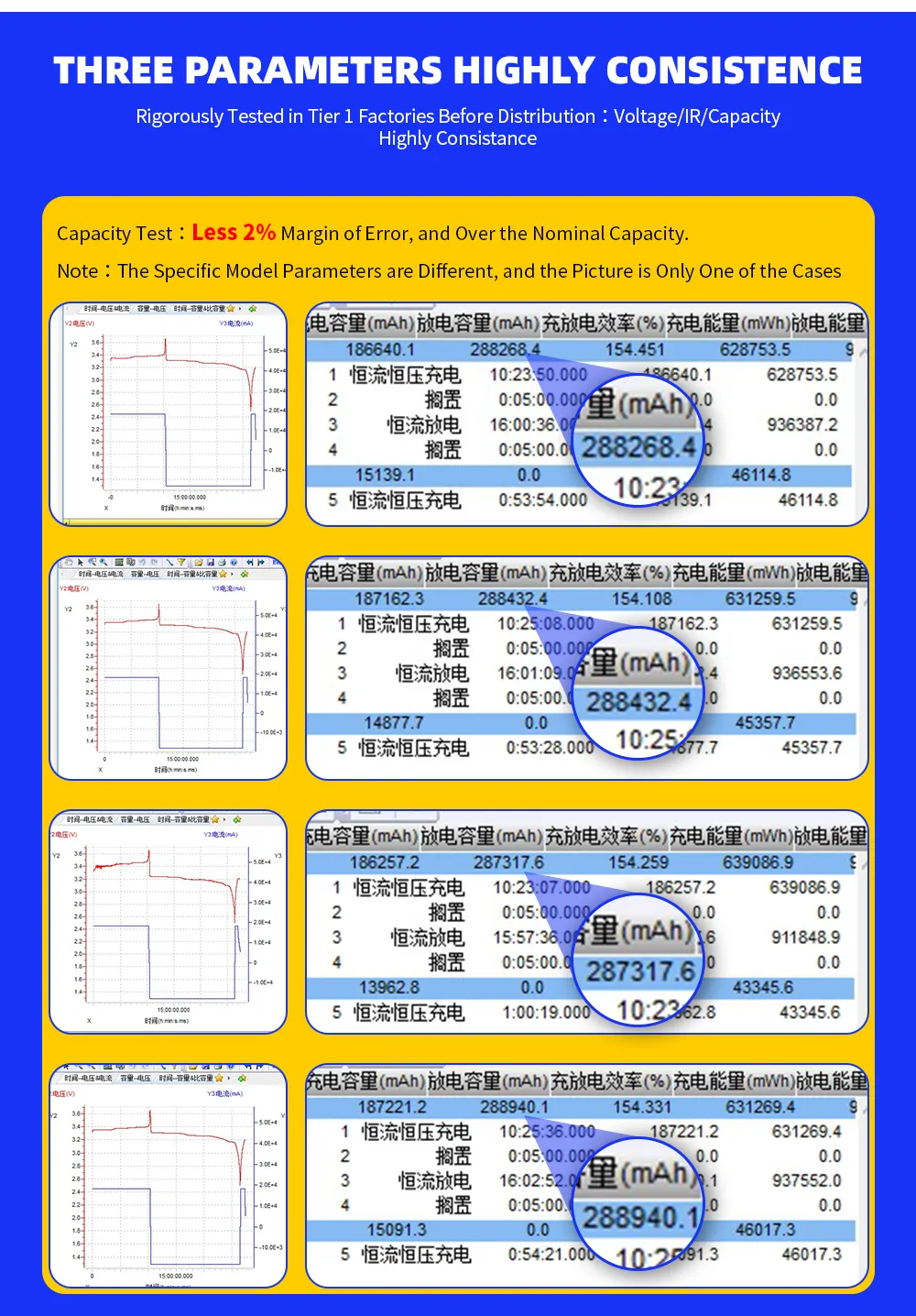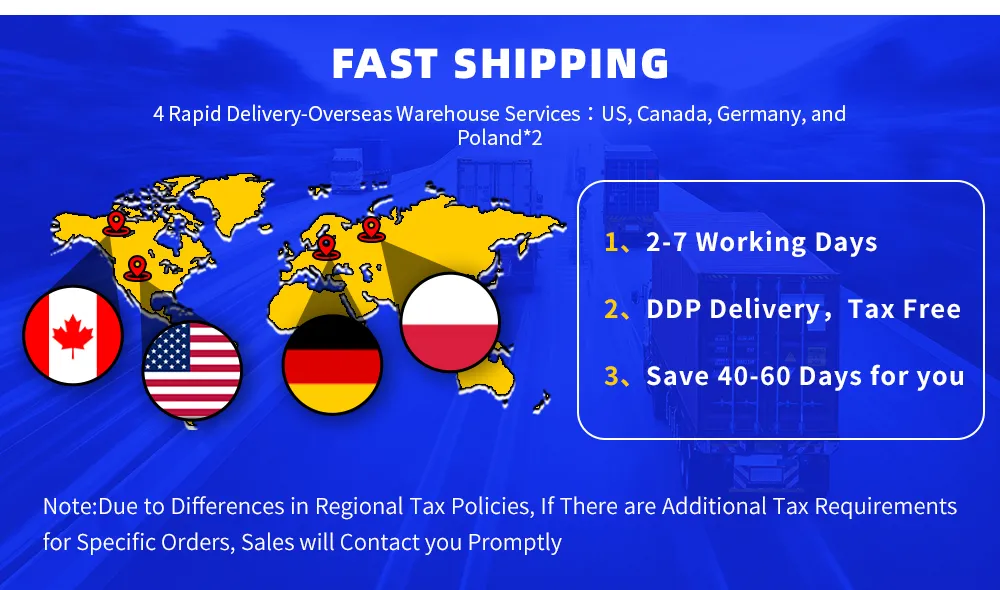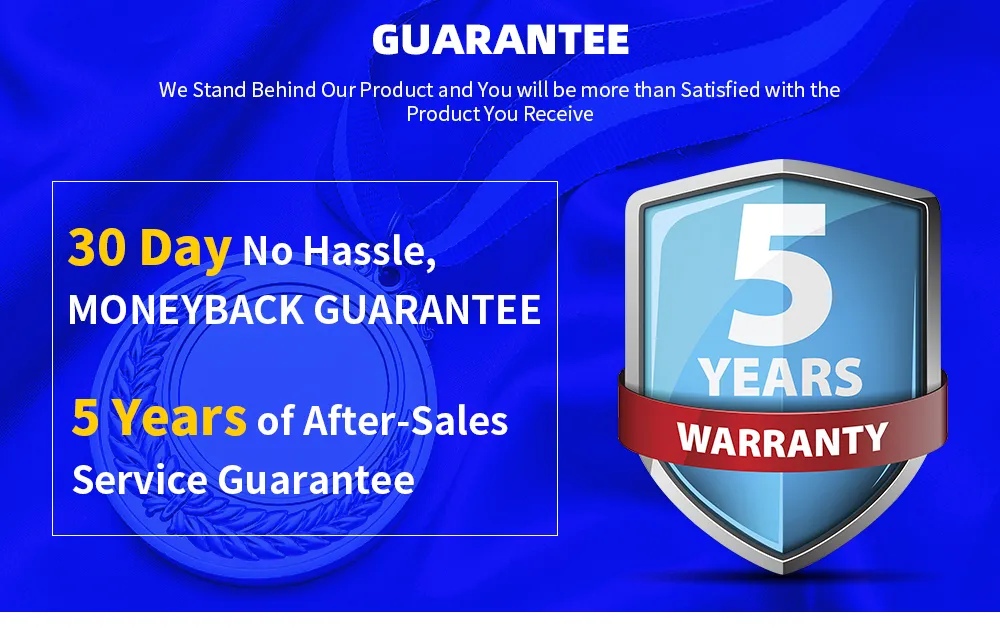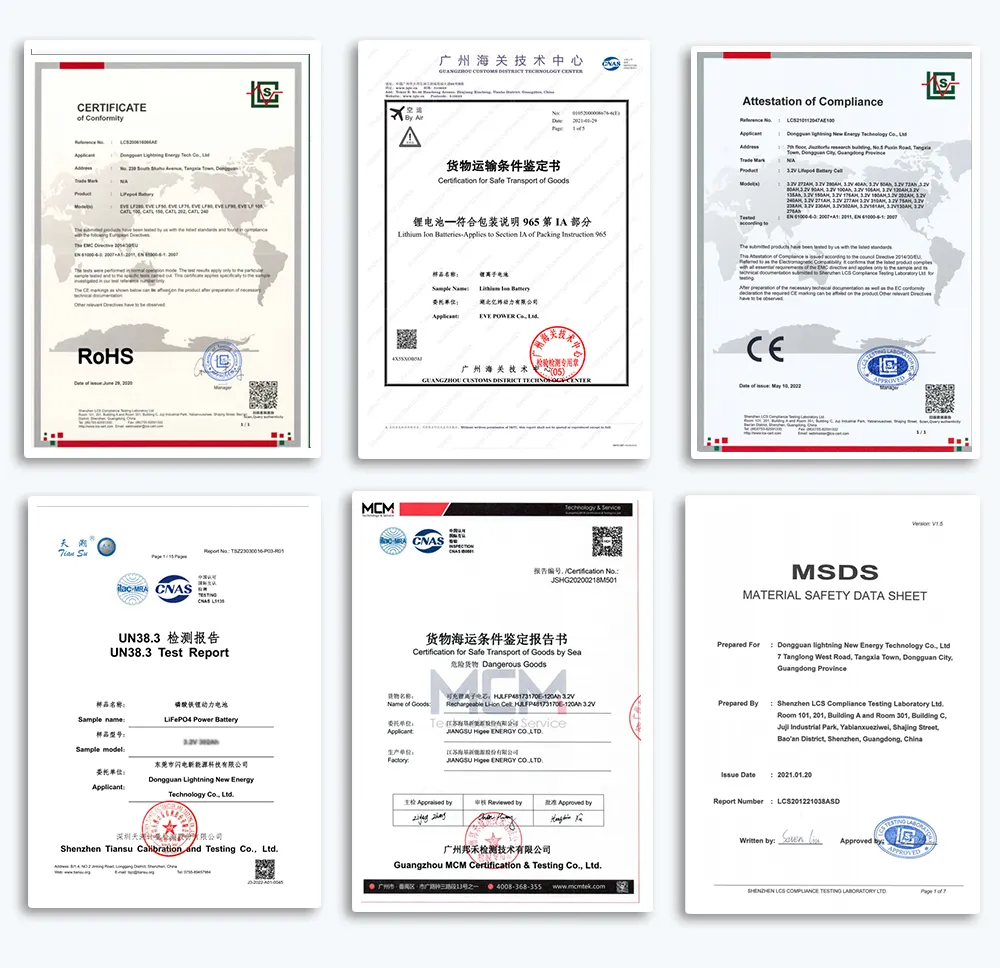 About Lightning