DALY LiFePO4 Smart BMS 20S 60V 80A-500A Common Port With Balance FAN
$155.72 – $642.86
LiFePO4 Smart BMS can realize important functions such as real-time monitoring, automatic equalization, intelligent charge and discharge of batteries. While effectively ensuring the safety of the battery, it can monitor the remaining power of the battery. Improve battery utilization through effective battery management.
Features
Intelligent control: LifePO4 Smart BMS can monitor and feed back battery capacity, voltage, temperature and battery parameters in real time
Security: LifePO4 Smart BMS can actively balance the voltage and other states between single batteries to avoid overcharging and excessive heating of the battery.
Advantages: LifePO4 Smart BMS is made of imported high-quality MOS and IC, and PCB is made of ESD conformal coating with high anti-corrosion, high water resistance and high impedance, so as to maintain the long-term service life of the battery.
Specifications
Dimensions
Applications
LifePO4 Smart BMS is mainly used in LI-ion power batteries and energy storage lithium batteries. Widely used in electric scooters, e-bikes, tourist sightseeing hide, electric tricycles, low-speed EV, emergency UPS, solar street lights, RV& Home energy storage, etc.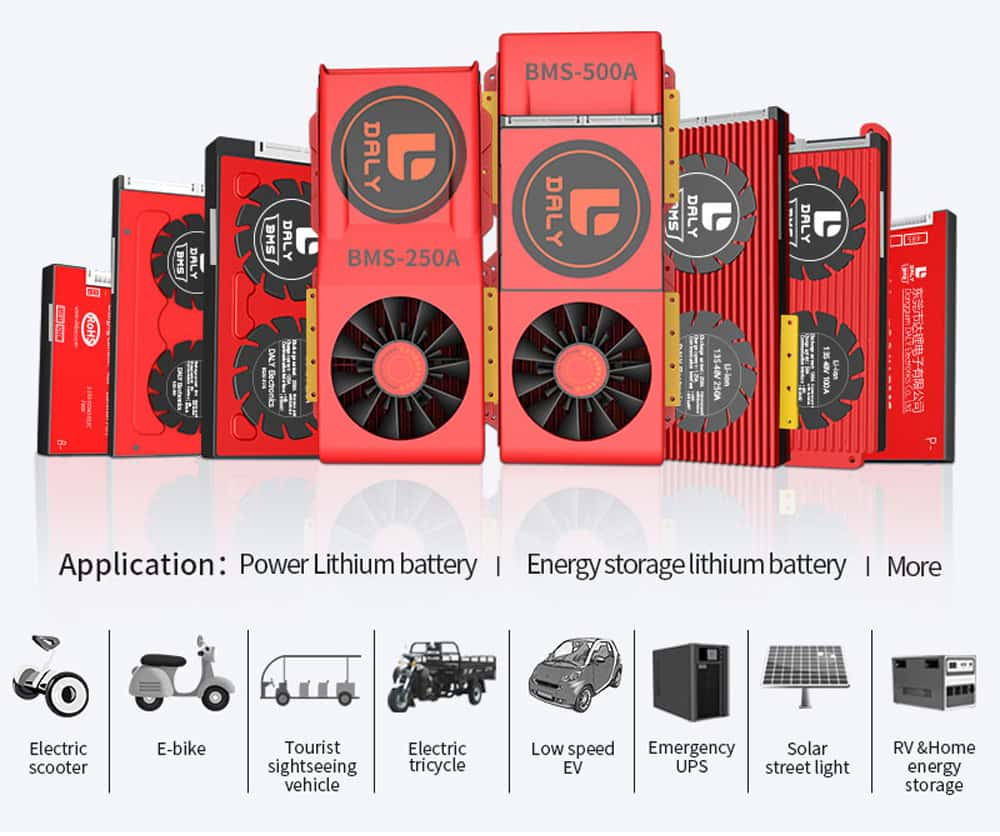 Wire connection mode