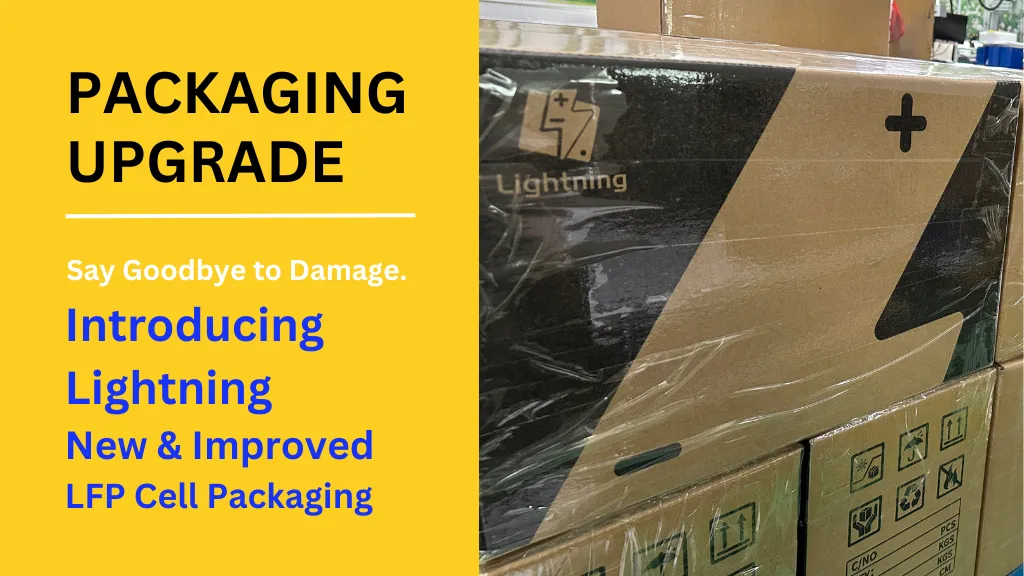 Packaging Upgrade: Say Goodbye to Damage. Introducing Lightning New and Improved LFP Cell Packaging
We're excited to announce several upgrades to the packaging for our lithium iron phosphate (LFP) battery cells. These improvements will enhance protection, organization, and product identification for our valued customers.
The Reality of Shipping Dangers
While our previous packaging was designed to protect our products, the realities of shipping and logistics meant our cells were sometimes still at risk: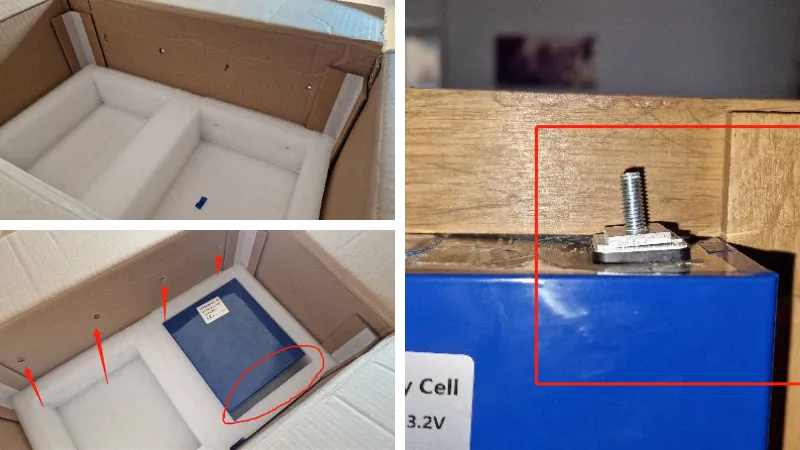 What's New?
To help mitigate these risks, we've introduced the following upgrades:
– Bold Branding – Prominent branding on the outer 5-Layer box ensures our packages stand out.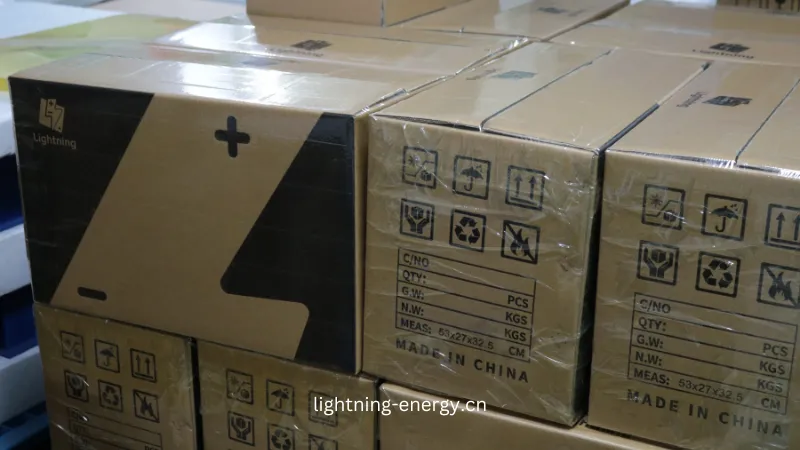 – Corner Guards – Built-in heavy-duty cardboard corner protectors prevent box impacts.
– Pearl Cotton – Thicker padding cushions each cell.
– Packing List – A detailed list of all included components makes it easy to inventory your order.
– More Accessories – Extra items like terminal covers, mesh fiber tape, hex key, epoxy insulation board and sticker for your DIY project.
– OPP Bags – Individual moisture-proof bags provide an extra layer of protection.
– Product Labels – Identification labels on each cell for easy organization.
– Inspection Seals – "QC Pass" seals certify every cell is tested.
While we've made every effort to strengthen and improve the packaging, we cannot guarantee it will prevent all potential damage during shipping. Due to the nature of transit, some handling risks remain. However, our redesigned boxes, interior padding, and protection measures aim to minimize this as much as possible.
Please inspect your order upon delivery and contact us immediately if you notice any significant damage. We will work with you to resolve any issues. We hope our packaging upgrades prevent most transit mishaps – but please reach out if any problems do occur!
We believe these improvements create a smoother unboxing experience and provide the best possible protection for our LFP cells. Please contact us if you have any questions about the new packaging when your order arrives. We hope you'll love the improved experience!